Policy and research support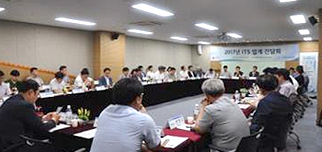 Feedback from members and reflection of government policy
Planning and reviewing of ITS projects funded by the government
Preferential support for members participating in government pilot projects and joint projects
Finding ideas for collaborative works of members and new business creation
Provision of market and technological trends in Korea and abroad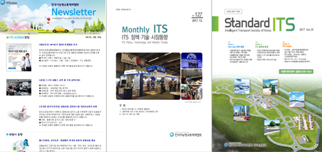 Provision of ITS market trend and technical data through ITS website
Provision of newsletters, Monthly ITS and other current periodicals
Provision of news and materials related to ITS
Provision of the information of various local and international business matching and participation procedures.
Promotion of members and production/distribution of promotional materials.
Recommendation of member companies by priority when the information of ITS-specialized companies is requested.
Support for members' activities for discovering overseas projects and entering overseas markets
Support for promoting industrial activities and information exchange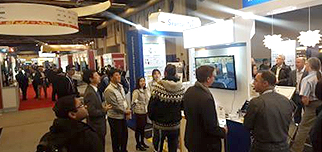 Support for business cooperation and exchange among members.
Operation of various ITS training for strengthening capabilities of members
Held events for information exchange including ITS seminars, Roadshow and invitational workshops.